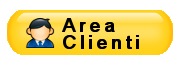 Alcuni dei nostri lavori:
---
---
Glossario:

ASP.NET
: Sebbene il nome ASP.NET derivi da ASP (Active Server Pages) (la vecchia tecnologia per lo sviluppo web di Microsoft), esistono sostanziali differenze fra le due. Infatti ASP.NET si basa, come tutte le applicazioni della famiglia Microsoft .NET, sul CLR (Common Language Runtime). Gli sviluppatori possono scrivere codice utilizzando uno qualsiasi dei linguaggi di alto livello supportati dal Framework .NET (libreria di classi) .NET, come, ad esempio, Visual Basic .Net (proprietario Microsoft), C# (pronunciato C sharp, linguaggio soggetto a una specifica di standardizzazione), J# (J sharp, derivato da Java), ma anche, cosa particolarmente interessante e innovativa per Microsoft, linguaggi open source, come Perl e Python.

Agente (o Demone)
: Programma che esegue processi in background o attività di ricerca in archivi.
Clicca qui per vedere altri termini...
---



SimplePano
A quick and simple way of showing off your panoramic images (cylindrical projections):
(click to move the image)
Image courtesy of commons.wikimedia.org
Features:
Simple to use, no frills
Move the photo with your mouse, or...
...use the autoplay feature
No JAVA, No flash needed
works on any browser!!! (tested: Firefox 2+, IE 6+, Chrome, OPERA, Konqueror)
ready for your FACEBOOK or MySpace accounts: we host the script
....last but not least: completely free :)
Limitations:
No projections no math sorry :(
Works best with small vertical field of view
Example usage:
License
The script is completely free for personal and commercial use. You are NOT allowed to modify or redistribute it under any condition. You are NOT allowed to remove the copyright information.
If you need a watermark-free version or some modifications feel free to contact us:
PS: a link to our website is always appreciated :)
Documentation
Current version: v1.1
Available options:
Option name
Default value
Description
Available since
width
'100%'
width of the image div - put your desired value
For example 100 or '100px' or '100%' ...
v1.0
height
200
height of the image div
For example 100 or '100px' or '100%' ...
v1.0
imagefile
'test.jpg'
the actual image
v1.0
autoplay_speed
8
speed for automatic image rotation
v1.0
autoplay_at_start
1
1 if you want to autoplay at start
v1.0
container_id
'nebis_simplepano_container'
id of the containing div
v1.1
fps
10
frames per second of the autoplay
v1.1
panodir
'http://www.nebis.it/simplepano/'
directory where images are placed
v1.1
Enjoy this script and let us know if you use it :)
Keywords: panorama, free software, simple script, javascript, free hosted, cylindrical panorama, free script